UPES involves industry veterans in updating curriculum and teaching methodology to ensure what our students are learning is in line with what is acceptable to the industry, resulting in high career growth for our graduates. Over 50% members of the UPES Academic Council are from industry. UPES also runs Project 'Abhigyat' – a unique faculty immersion program under which faculty members go for industry internships to keep themselves updated with latest industry know-how. In the last academic year 100 faculty members went for internship in leading organizations like Jaguar, Infosys, L&T Infotech, HPCL, PBCL, Coca-Cola, ONGC, Jyoti Sagar Associates, Nestle etc.
About Abhigyat:
Abhigyat is a learning period process in a business environment providing opportunities for a faculty to correlate theory with practical application which in turn make teaching relevant to the industry realm and add to the realism of the course taught in the class room. The interaction with the captains of the industry will lead to bring new innovative ideas, thereby enhancing credibility of the teaching imparted at the institution.
It fosters:
Accumulating new skills

Gaining a "real world" perspective

An introduction to the field' culture & etiquette

Enhancing faculty members in structural effectiveness

Innovation & research
In short, "Abhigyat is the process of enlightenment for the one who would light a million minds
Benefit to the Industry – The same experiences is shared with the students from respective branches with a thorough integration of theoretical classes on details. This platform helps immensely to develop new generation readymade talents for the industry with an objective to offer UPES as a preferred campus hiring station and further collaboration in the areas of research etc.
300 + successful faculty industry immersion from 2014 till 2017 .
Faculty-Onsite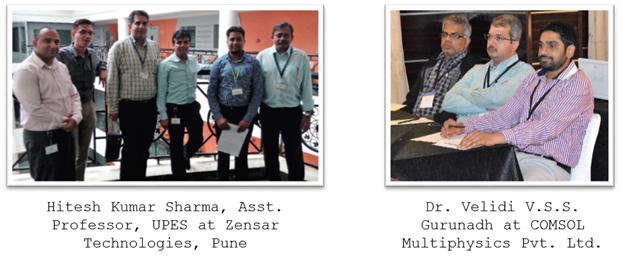 Faculty Speaks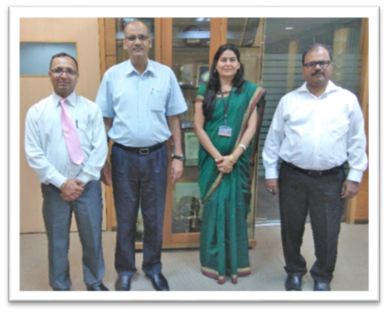 "It has been a great privilege and professional pride to become part of the industry attachment with IGL. It has been a great professional socio-official experience and learning. I do believe that the overall impact has helped me to cement my knowledge. Small opportunities are often the beginning great enterprises"
Dr. Sumeet Gupta, Sr. Associate Professor
Head — Centre for Infrastructure & Project Finance
I have undergone Industrial training in Maruti Udyog Ltd., Gurgaon. It was a very good experience to be in industry and see the actual machines working there. I have gained practical knowledge, there I saw the each and every component of new technology engine. I use my practical knowledge to explain the theory to the student in better way. "
Prof. Santosh Kumar, Assistant Professor , Dept. of Mechanical Engg.